If you experience problems adding images to a listing, it might be because you have not given the ShareWine app access to the camera and or images on your device.
iPhone
Open the Settings app and find ShareWine in the list of apps.
The toggle by the camera must be turned on in order for the ShareWine app to be able to capture images.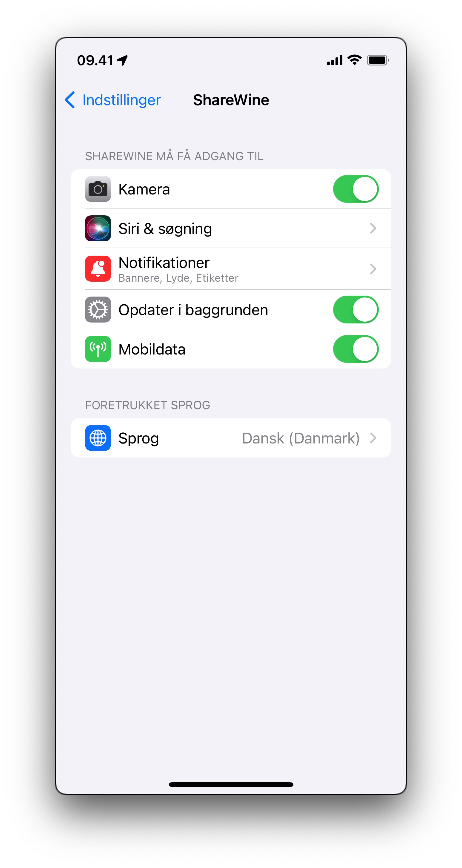 Android
Open the phones Settings app and go to Appls and Notifications. Located ShareWine in there.
Make sure that the Camera and or Files and Media is allowed is allowed for the ShareWine app.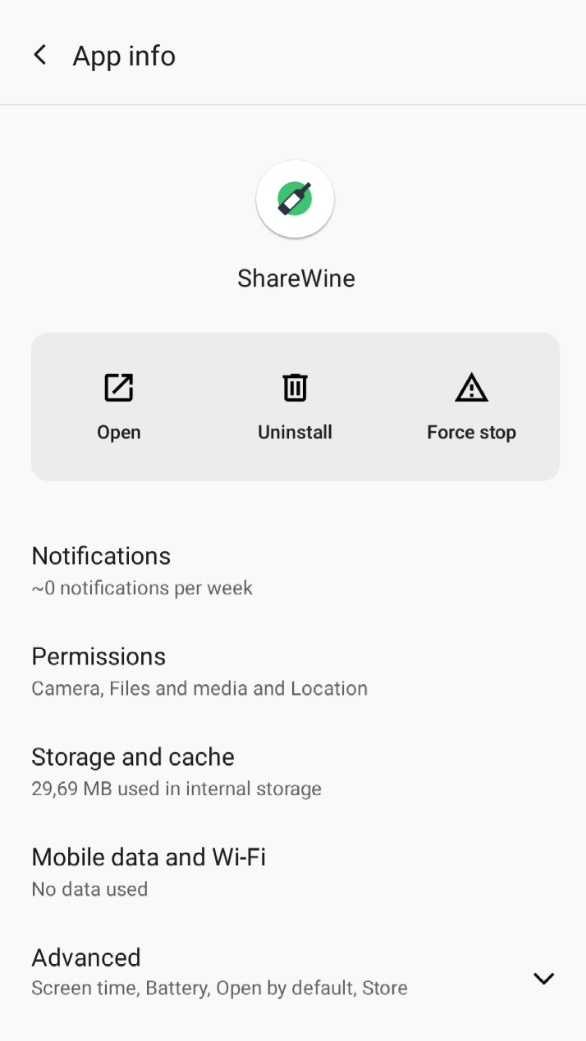 Android unknown image format
Some Samsung phones support an image format called HEIF. Which is a compression Samsung uses to decrease the size of images stored on their devices.
That format is not supported by the ShareWine app and you will have to take images without HEIF enabled if you want to use them on ShareWine.
Trying to upload an image in HEIF format, will give this error code "The format is not valid"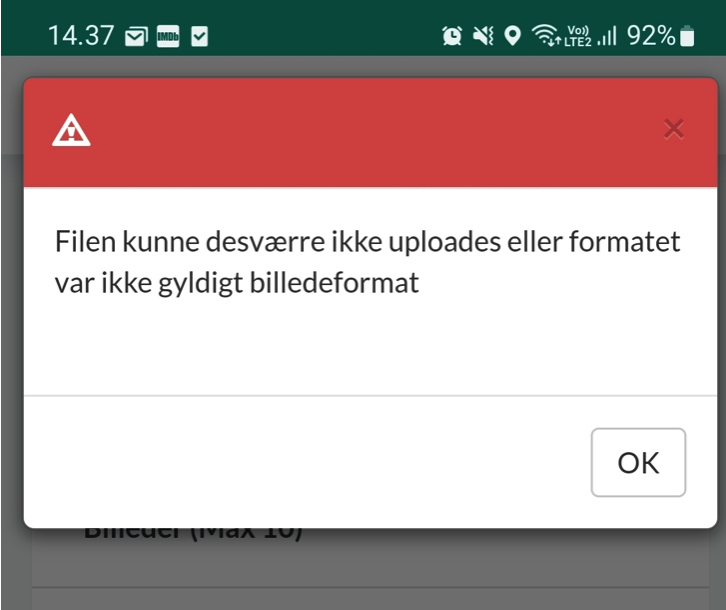 The setting to toggle off HEIF can be found under Settings -> Camera -> Picture formats